Prime Asphalt Services, San Diego asphalt paving contractors are not like your average company. We strive to provide quality service that is unmatched and unbeatable, so our customers will be satisfied with the work they do for years to come. Prime Asphalt Services clients include commercial, industrial, residential and institutional in San Diego. We can help with driveway paving, parking lot line striping, pothole repairs, and any other asphalt maintenance needs you may have.
Prime Asphalt Services' team is on the front line of asphalt. We work closely with you to understand your needs and concerns, using our "hands-on" approach to provide a personal touch for your project. Our crew only uses high quality materials that will last as long as possible in this demanding environment. We handle everything from start to finish, regardless if its driveway paving in Rialto, or a new asphalt parking lot, we making sure you get quality workmanship backed up by years of experience!
We make asphalt dreams come true for your driveway, parking lot, and other paving needs. We are licensed in California with insurance to match! You will always get first-class service from us starting the moment you contact us. With competitive pricing up front and a clear timeline of completion that doesn't disappoint, we deliver stunning results that last even when it comes to sticking within budget without any cost overruns or delays on our projects.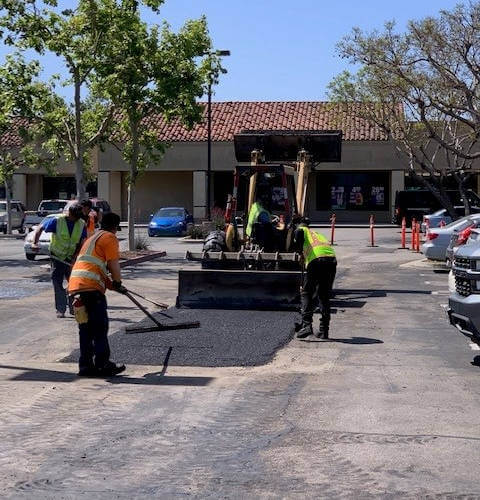 Commercial Paving in San Diego
Parking lots at commercial properties have a lot more to offer than simply providing a place to park cars. Parking lots make a big impact on the curb appeal as well as its value. Beyond that, if you don't maintain them, parking lots will become a liability for property owners or businesses.
Our Commercial Asphalt Services Include:
New Construction: We cover planning, excavation, grading, base preparation, asphalt paving and striping.
Tear Outs & Replacement: If your parking lot has past its useful life span, we can make quick work of replacing it.
Overlays: Laying down 1 to 3 inches of new asphalt over your existing parking lot will make your lot look like new, but more importantly extend the life of your lot.

Parking Lot Maintenance in San Diego
The parking lots in San Diego can last decades, handling lots of traffic while standing up to the elements. As durable as they are, parking lots can suffer fading, cracks, and other damage with normal wear and tear.
Regular parking lot maintenance will help you avoid these sorts of little problems from getting worse and more expensive. At Prime Asphalt, we have more than 30 years' experience providing parking lot maintenance. We are efficient and skilled at maintaining all types of commercial asphalt surfaces, and you can always count on our team to get the job done right the first time while leaving you with gorgeous results!
Parking Lot Maintenance Services
Striping
ADA Compliance
Parking Block Installation
Bollard Installation
Signage
Crack Sealing
Pothole Repair
Parking Lot Sealcoating
With commercial sealcoating from Prime Asphalt, you can keep parking lots in prime condition. That will not only keep your commercial property looking great, but it can also limit potential liability while preserving property values and protecting your investment.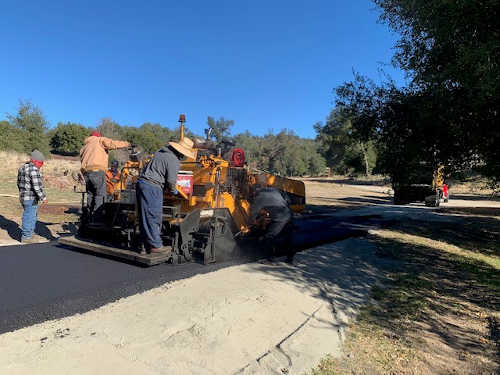 Residential Driveway Paving San Diego
Your house is your greatest pride. When it comes to first impressions, few things are more important than your driveway. It's the most crucial factor when it comes to increasing the value of your property.
Prime Asphalt Services provides high-quality craftsmanship that is evident in each project, giving your property a stunning curb appeal. Over 30 years, we've built our reputation as the industry leader in asphalt paving in San Diego as a family-owned and managed business.
Our attention to detail, tailor-fitted approach, and commitment to excellence have been our guide and foundation that has helped us satisfy customers across the state. And with each project we take on, we are willing to put our proud name on the line.
Why Choose Us?
The bottom line is: whatever your asphalt paving needs or budget might be, we are the leader among asphalt contractors in San Diego. We distinguish ourselves from the competition through our expertise, years of experience, and track record of excellent quality work and customer service. So give us a call right now to find out what we can do with a no-obligation estimate.