The driveway leading up to your home is more than just a functional parking space. It can impact first impressions, curb appeal, and property values. Your home's driveway can even be a safety hazard or damage vehicles if normal wear and tear aren't addressed and structural issues develop.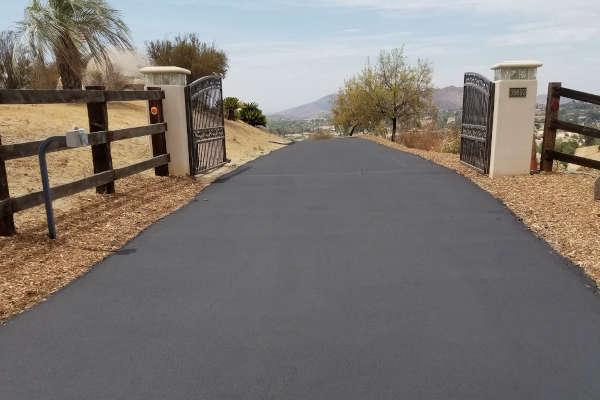 At Prime Asphalt, we have more than 30 years of experience paving safe, attractive, high-quality driveways that enhance residential properties and last! We use the latest heavy equipment and industry best practices to pave custom driveways, walkways, and curbs for all types of residences in and around the Phoenix area.
Tear Out and Replace
When existing driveways are worn or damaged, tear-outs to remove the old pavement and the materials beneath are typically necessary. This provides a better, stronger, smoother foundation for replacement asphalt driveways.
New Construction
Creating brand-new residential driveways for properties that did not previously have them requires skilled planning and experienced pavers. The team at Prime Asphalt works closely with homeowners and builders to design and build gorgeous new asphalt driveways for newly constructed homes.
Driveway Add-Ons
Driveway expansions can provide more space for parking vehicles or enjoying time outdoors with the family. No matter what a driveway add-on is needed for, Prime Asphalt can create the extra space you need, blending functionality and refinement to create gorgeous new driveway add-ons.
FAQ
Have questions about driveway paving service for Phoenix homes? We have answers! Check out the FAQs below—or simply contact our team for helpful answers from a 5-star paving contractor in Phoenix, AZ.
How Long Will It Take to Pave My Driveway?
Your driveway paving service may take at least a couple of days, depending on the condition of a current driveway and/or the exact type of work needed. Generally, projects that require removals of old driveways can take a little longer, like one to two days to prepare the area before paving can occur.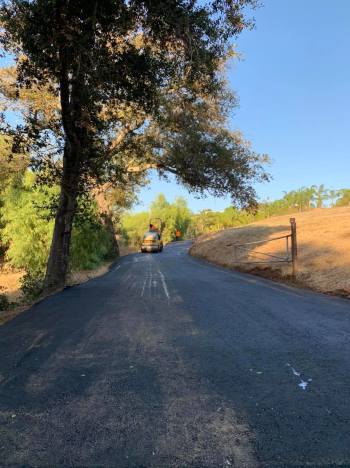 Prime Asphalt always uses industry best practices to complete residential paving projects efficiently, on time, and within budget. Tell us when you need your project done, and we'll work closely with you to achieve the results you need!
When Can I Use My Driveway?
While you can walk on your new driveway the same day it's installed, you may need to wait at least a 5-7 days before driving on it. How long you need to wait will depend on the season and outdoor temperatures, as those factors impact how long it will take the newly laid asphalt to cool. The foreman of your project will give you more specifics once your new driveway has been paved.
How Thick Will the Driveway Asphalt Be?
At Prime Asphalt, we add an inch of compacted asphalt on top of what pavement contractors typically lay for residential driveways. This additional pavement provides extra strength and greater return on your investment, as our driveways are laid to last.
How Long Will My Driveway Last?
Your new driveway can last up to 25 years with the proper maintenance. To get the most life out of your driveway, we recommend driveway sealcoating every 2 to 3 years.
Asphalt Driveway Repairs
Paved driveways can take a beating from the weather, vehicles, and other wear. That can create cracks, potholes, and other damage that may be risky while creating an eyesore. When paved residential driveways sustain this type of damage, getting asphalt driveway repairs is essential to preserving the strength, integrity, and lifespan of that driveway.
Prime Asphalt provides the full range of asphalt driveway repair services, including (but not limited to):
Driveway evaluations and repair plans
Crack sealing and sealcoating
Drainage-related repairs
Pothole repairs
Why Choose Prime Asphalt?
Choose Prime Asphalt because you want a beautiful new asphalt driveway from Phoenix's most trusted paving contractor. Contact us today to find out why we have been a leader in residential driveway paving for more than two decades.
Call 951-760-0771 or contact us online for a FREE quote for residential asphalt and paving services in Phoenix, AZ.